With the start of each new year we take a look at what we think is going to be a big hit with our customers, so we can get some ideas on what to build throughout the year. It's pretty obvious that last year threw a wrench in the works to the point that we really didn't have any idea of what could arise from a world in quarantine but it was really interesting to see the sorts of projects that came out of it.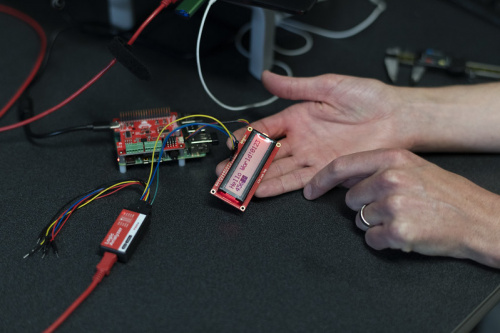 We're seeing a roll out of a couple of vaccines – could we see more biometrics projects and products in 2021? Could we see a rise in homegrown machine learning builds that automatically detect body temperature when entering a building? Maybe we'll see a rise in GPS projects once people are able to go out into the wild again for hikes and other adventures.
The important thing to remember is to keep your brain occupied with something constructive, especially in uncertain times. That's why we want to pose a question and open a discussion: What projects are you working on in 2021? It can be as complex as building a new AI to play chess against, or as simple as assembling a model (I just ordered a new Gundam model to add some electronics to). So please, leave a comment below, let us know what you are working on and let's encourage each other's ideas!
---
Project Submissions:
If you have a project that you want to show off and are interested in writing a post for SparkFun, tweet us
@SparkFun
, tag us on Instagram
@SparkFun
, or shoot us an email, but the best way is to submit your project by clicking the link below. We'd love to work with you and share your project!